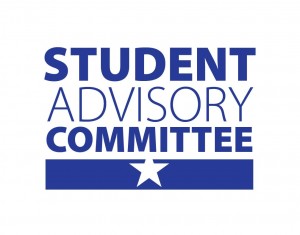 Brothers –
Below you will find an outline of what took place during the September Student Advisory Committee meeting on September 13, 2019. Ema Alexander of the NED took notes for the meeting. If you have any questions, do not hesitate to ask. You can reach me at bangco@kkpsi.org or the whole committee at studentadvisory@kkpsi.org.
With much love,
Bang
—September SAC – Minutes 9/13/2019—
Introduction/Attendance

Midwest: Sam Faulkner – VPM, Jenn Taylor – Governor
North Central:

Russell House – President, Jack Gornick – VPM, Jenna Jansa – VPP, Ben Tuttle – Sec/Treas

Northeast:

Ema Alexander – President, Evan Choy – VP, Will Johnston – MAL, Bill Welch – Governor

Southeast:

Jessica Needham – VPP, Atia Aroonsakulwongse Sec/Treas

Southwest:

Hannah Cheeseman – VPM

Western:Hunter Murphy – President,

Oliver Kou – MAL

District Updates

Midwest:

District Day (Nov. 23) at University of Nebraska – Omaha

North Central

Membership Retreat (Oct. 6)

Online workshops (virtual)
Google Classroom introduction
Book Club

Northeast

Online workshops (virtual)

Chapter One-on-Ones
New website
Standing committees

Southeast

DLC & MER in February
FocuSED Connections – Pen pal program for chapters
Reach for the Stars Program starting soon

Southwest

Histroy & Traditions Committee

Publications
The Charge – chapters post good examples of service and values

Western

VPM virtual workshops

Centennial
Snarky's Challenge (monthly for chapters)

SAC Topic #1: District Communications Plan


How are you marketing district events and updates/news?

Midwest:

Facebook Group, District Website (hopefully), Instagram, and Facebook Page

Northeast:

Infographics, Flyers, emails, individual contact, officer specific FB groups, public FB and Instagram pages

North Central:

Posts on District Facebook Page, our email list, Instagram, officer twitter pages

Southeast:

Facebook group, SED Slack channel, district website

Southwest:
Western:

FB Group but hopefully transitioning to our website, occasionally Twitter

What are you doing for follow-up?

Midwest:
Northeast:

Messaging Presidents individually, emailing, repeat posts as big deadlines approach

North Central:

Individually emailing chapter presidents, or eventually FB messaging/calling them for reports and stuff. Also we ask the Brothers to spread info through word of mouth at their chapters

Southeast:

FB messaging brothers individually, tagging chapter FB pages, and some emailing

Southwest:
Western:

What are you using to measure your quality of communication methods/strategies?

Midwest:
Northeast:

Made a google doc for contact information for chapter officers. Asked chapters to verify the information was correct by checking a box. This was a visual representation of which chapters are being reached and which chapters are not receiving information.

North Central:

Have a spreadsheet of chapters with their submission status for forms, but not much in the way of promoting events

Southeast:

Made a spreadsheet and note which chapters I reached out to, how I reached out, and who I specifically communicated with if relevant. Then noting who has followed through and who needs another reminder

Southwest:
Western:

What does "successful communication" look like in your district?

Midwest:
Northeast:

When brothers interact with posts tagging other brothers which helps us to reach all our followers but additionally brothers who do not follow us. High completion of forms and chapter polls indicate communication is being received well

North Central:

Brothers showing up to events whether in person or digitally depending on the event and having brothers contribute to our online initiatives

Southeast:

Communicating messages on several platforms: FB, Insta, Slack, and email

Southwest:
Western:

What are some successful practices?

Midwest:
Northeast:

We post a graphic as deadlines approach that has every chapter and a series of 4 gray bars. We change the bars to green 1 at a time for being, submitted to sponsor, sponsor approved, DOB approved-pending collection of fees, completed. The updated graphics are posted weekly. Often, a brother will see their chapter has 0 gray bars and it promotes an accountability system where they will then personally check with those in the chapter responsible for submitting forms and thus more chapters are filling out forms earlier than the deadline.

North Central:

Using a promotional schedule so Brothers on the council know when to post on social media (and on which platform) to ensure a regular stream of information

Southeast:

Using Canva graphics for deadlines

Southwest:
Western:

What are some of your communication goals?

Midwest:
Northeast:

Build relations with chapters and presidents who routinely struggle to respond to district events and district officers

North Central:

Reach chapters that aren't at most district events and get to know at least one person in every chapter of the District personally

Southeast:

Increasing interactions with chapters on social media, continuing to utilize the SM calendar as a council to pre-plan as much as possible so that we aren't over posting, and Get as much communication through slack as possible

Southwest:
Western:
National Council Updates

Deadlines:

Chapter Personnel Report (Semester): September 30
Chapter Personnel Report (Quarter): October 15

We had our first National Council meeting on September 12.
VPSA Updates

100-Day Plan

Established the Communications Team members
Created content calendar
KKPsi TV – created Chapter Personnel Report walkthrough video with Ema
VPSA Chat (September 24) – recruitment and membership education
KKPsi Presents – first episode to be released in October

Celebrate WINs

Western

Parliamentarian, dissolving joint constitution into a handbook

Southeast
Northeast

Almost have a convention site