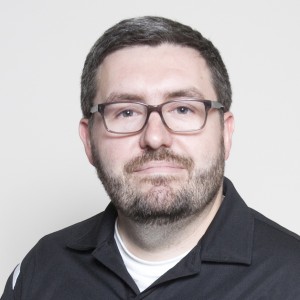 Marco Krcatovich, National President
Nu, University of Michigan
Email Marco

Marco Krcatovich II, National President, joined Kappa Kappa Psi in 2001 at the University of Michigan (Nu chapter) where he graduated with a B.S. in Atmospheric Science in 2005.  He has since graduated with an M.S.Ed. in Higher Education Management from the University of Pennsylvania and is pursuing a Ph.D. in Higher Education Administration from Illinois State University.  A native of Michigan, Marco now lives in Chicago, Illinois after some time on the East Coast.  Marco serves as the Director of Institutional Research and Effectiveness at Governors State University in University Park, Illinois, where he oversees a four-person team that serves as the "information and research hub" for an institution that serves the New Majority of college students (older adults, Veterans, First Generation, full-time employed, and students from a minority race or ethnicity).
As National President, Marco presides over the National Fraternity and serves as a non-voting member of the Board of Trustees.  That work includes management of the vast array of volunteers and committees that help the Fraternity accomplish its work, supervision of our National Headquarters Staff, and the planning of major Fraternal events, like the upcoming Biennial National Convention in conjunction with our lifelong partners,Tau Beta Sigma National Honorary Band Sorority.
---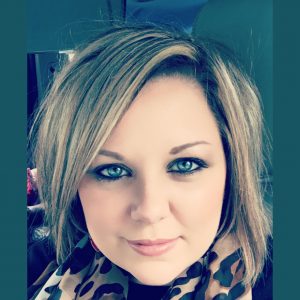 Jessica Lee, National Vice President for Colonization & Membership
Eta Alpha, Lock Haven University
Email Jessica

Jessica Lee, National Vice President for Colonization & Membership, was initiated into the Eta Alpha Chapter at Lock Haven University of Pennsylvania in the Fall of 2003.  While a student at Lock Haven, she served the fraternity as Vice President of Service, Chapter President, and Northeast District President.  Jessica graduated from Lock Haven University in 2008 with Bachelors Degrees in Special and Elementary Education, and afterwards, completed a Masters Degree in Educational Leadership and Policy Studies with Principal Certification from the University of Texas at Arlington.  Professionally, Jessica has worked in Texas as a special education teacher, assistant principal, principal, and currently serves as Director of Curriculum & Instruction for Blooming Grove ISD, a 3A district in Central Texas.  In this role, she oversees curriculum, instruction and assessment district wide, as well as all federal programs – special education, section 504, Gifted & Talented Education, Title I, English Learners, and Response to Intervention.  Jessica is a life member of Kappa Kappa Psi, an honorary member of Tau Beta Sigma, and also holds honorary membership in the Northeast, Southeast, Southwest, Midwest, and North Central Districts of Kappa Kappa Psi.  Previous to her current role on the National Council, Jessica has also served as a district and national workshop presenter, colony advisor, national committee member, and National Vice President for Student Affairs.  In her work with Kappa Kappa Psi, she helped to author
The Road to Wisdom
National Membership Education Program, as well as
The Inner Circle
Ritual Education Program.  She is also a keynote speaker in Kappa Kappa Psi's new Leadership Development Program,
The Founders' Circle
.
As National Vice President of Colonization & Membership, Jessica is directly responsible for colonization, membership education, and policy violation allegations in the fraternity. She is a member of the National Curriculum Committee, and reviews activity submissions for The Road to Wisdom.  Jessica works collaboratively with the National Chapter and Colony Education Coordinator to colonize new chapters of Kappa Kappa Psi, and works with struggling chapters to help bring them back to active status.  In addition to these duties, she oversees the Chapter Field Representative Program, and is responsible for coordinating the National Leadership Conference for student leaders in the fraternity each summer.  By vote of a simple majority, Jessica will advance to the position of National President at the 2021 National Convention.
---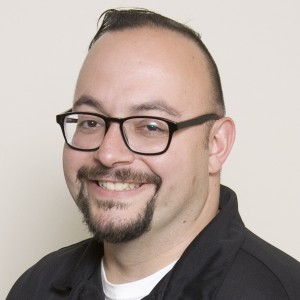 Michael Napolitano, National Vice President for Programs
Kappa Upsilon, Marist College
Email Michael
Mike Napolitano, National Vice President for Programs, was initiated into Kappa Kappa Psi in Spring 2002 at Marist College (Kappa Upsilon chapter).  Mike received his B.S. in Integrative Studies from Marist College with a dual focus on Communications and Music, and received his M.A. from Marist College in Integrative Marketing Communications.  A lifelong resident of New York, Mike lives in Poughkeepsie, working as the Assistant Director of Music from his alma mater.  At the College, Mike is responsible for the daily operations of the College Band, Choir, and Orchestra.  Additionally, he manages the program's financial affairs, enrollment management, and has oversight over a 24 person full-time and adjunct faculty.  Mike has previously served as a local Chapter Sponsor, National Chairperson for the Kappa Kappa Psi Alumni Association Board of Directors, and Northeast District Governor.
As National Vice President for Programs, Mike is charged with the promotion of Kappa Kappa Psi's national programs to its membership and outside community.  This includes working with the National Council to strengthen a promotional strategy for national programs, and the development of additional recognition programs for the active membership.
---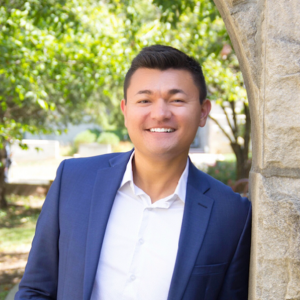 Bang Co, National Vice President for Student Affairs
Alpha Zeta, Indiana University

Email Bang
Bang T. Co currently serves as our National Vice President for Student Affairs. His passion for Kappa Kappa Psi can be traced back to 2012 when he was initiated into the Alpha Zeta chapter at Indiana University. During his time at IU, Bang maintained a high level of involvement on campus, including two years as the IU Marching Hundred Drum Major, while pursuing a Bachelor of Science in Kinesiology. After graduation, he moved to the Indianapolis metro area to be closer to his family. Bang then began his professional career as a real estate agent with Keller Williams, which allowed him to hone his skills in business leadership, technology adoption, and social media marketing. He most previously served as Director of Public Relations and Marketing, where he oversaw the company's daily communication, digital presence, and outreach efforts. He now proudly serves as Assistant Director of the Crossroads Drum Major and Leadership Clinic.
As National Vice President for Student Affairs, Bang works with the National Council to oversee and manage the advancement of the fraternity. More specifically, he focuses on serving as the "voice" of the Active Membership and advocates for a positive student experience. Furthermore, Bang works closely with the Student Advisory and Communications committees. As VPSA, he seeks to promote the growth and development of Kappa Kappa Psi's Active Members through meaningful engagement, retainable content, and fulling opportunities.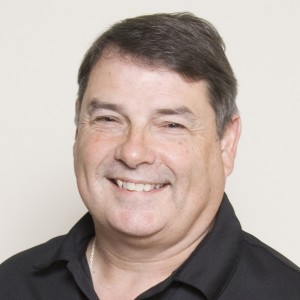 Anthony M. Falcone, National Vice President for Professional Relations
Eta Omicron, James Madison University

Email Anthony
Anthony M. Falcone, National Vice President for Professional Relations, first became an Honorary Member of Kappa Kappa Psi in 1992 at James Madison University (Eta Omicron Chapter) where he also received his B.M.Ed. and M.M. degrees. He currently serves as Associate Director of Bands at the University of Nebraska-Lincoln, where his duties include directing the Cornhusker Marching Band, conducting the Symphonic Band, teaching instrumental arranging, and assisting with the administration of all university bands. Prof. Falcone is also active in the Percussion Studio, teaching lessons, and conducting the Percussion Ensemble. Since 2002 he has served as Chapter Sponsor for the Epsilon Omega Chapter at UNL, and was Midwest District Governor for Kappa Kappa Psi from 2007-2019. He has held previous appointments at the University of Arkansas-Fayetteville; James Madison University in Harrisonburg, Virginia; and Truman State University in Kirksville, MO. Other Honorary Memberships include: Lambda Chapter at the University of Arkansas, The Midwest District, The Midwest District of Tau Beta Sigma, and Life Membership in the National Chapter.
As National Vice President for Professional Relations, Tony serves as a liaison for Kappa Kappa Psi with the college band teaching profession. Along with his counterpart from Tau Beta Sigma, he is also responsible for planning the National Intercollegiate Band at the Biannual National Conventions, overseeing logistics and contributing to the selection of the Guest Conductor and Commissioned Composer with the Board of Trustees. He will also work to support Chapter Sponsors and Directors of Bands and cultivate their relationships with Chapters. The VPPR is appointed by the National President, with approval by the National Council, for a two-year term.
---
Evan L. Thompson, from the University of South Carolina, was elected the 46th National President of Kappa Kappa Psi at the 49thBiennial Convention in Orlando, Florida. He presided over the 50th Biennial Convention and Centennial Celebration in Stillwater, Oklahoma in 2019. Evan previously served the fraternity as National Vice President for Colonization & Membership (2015-2017), Southeast District Governor (2012-2015), and National Chapter Field Representative (2010-2012). He currently serves as Immediate Past National President and is a voting member of the Board of Trustees.
Evan graduated from the University of South Carolina with a Bachelor of Music Degree cum laude with emphasis in Instrumental Music Education in 2009. He graduated from Western Governors University with a Master of Science Degree in Educational Leadership in 2016. Professionally, Evan is the Music Teacher at Pelion Elementary School in Lexington, South Carolina. His experience also includes seven years of successful teaching in Sumter School District in Sumter, South Carolina.
Evan is a member of the Sumter Community Concert Band and Palmetto Concert Band. Professional affiliations include the National Association for Music Education, South Carolina Band Directors Association, and South Carolina Music Educators Association. He is a Life Member of Kappa Kappa Psi, Tau Beta Sigma, and the University of South Carolina Alumni Association.