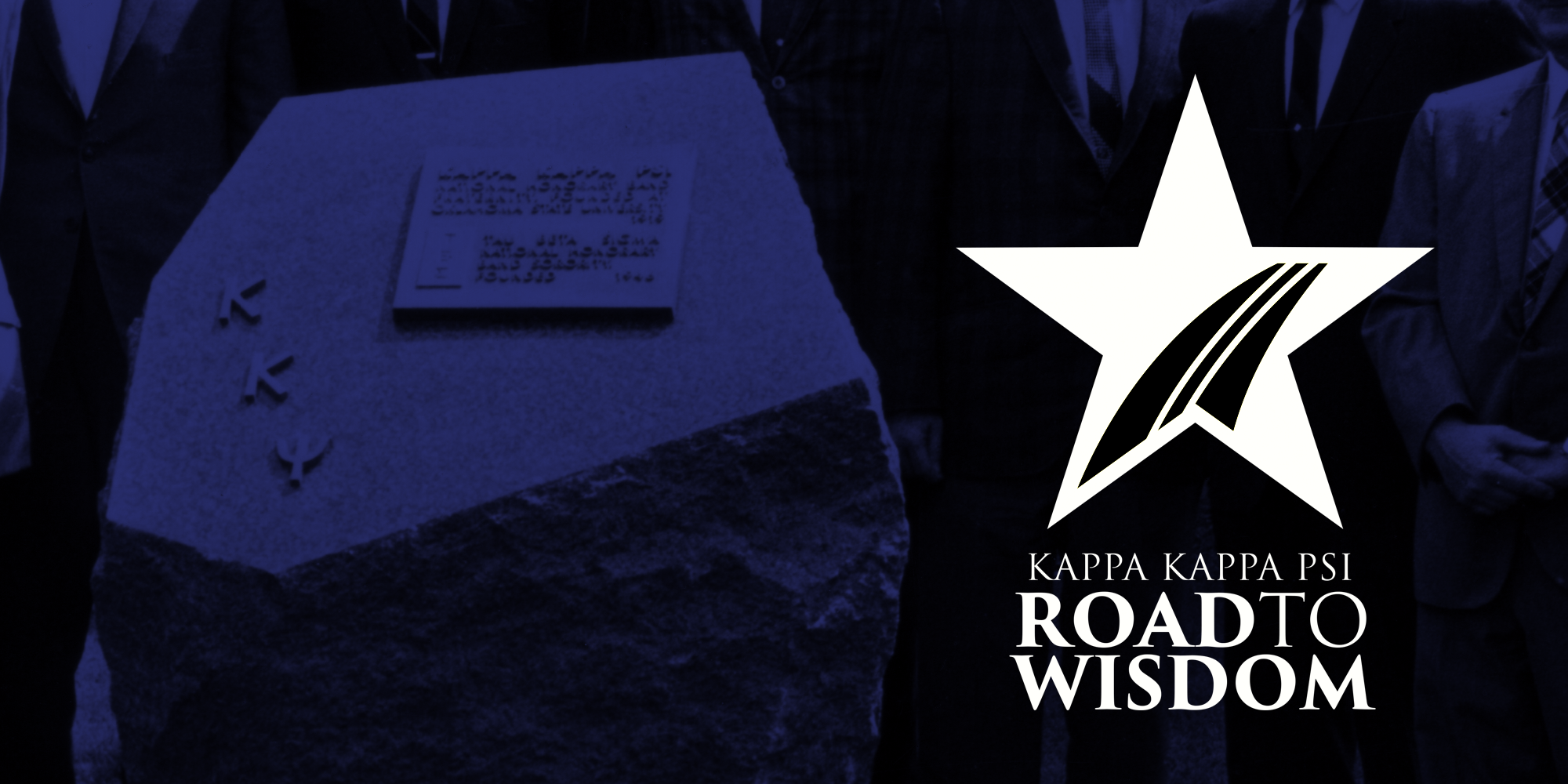 What is The Road to Wisdom?
The Road to Wisdom is a comprehensive education plan that provides lesson plans and activities that was adopted at the 2017 National Convention in Orlando, Florida, by an overwhelming majority of brothers, but its work began years before. Up until 2017, the Fraternity has not made significant changes to membership education in almost fifteen (15) years. In that time the culture of our campuses and bands has changed dramatically and the National Council recognized it was time to change with those times and meet the challenge of educating our band leaders and musicians to a high standard.
This curriculum includes material on a number of topics, and at the end of the program our new brothers will be empowered to promote and advance musicianship, leadership, and service within their band program and campus. Our new brothers will be equipped with the knowledge, skills, and resources to represent their band program and university with professionalism, leadership, collaboration, and connection with peers. They will feel comfortable in their work to foster a national identity and an inclusive, positive culture in their band and on campus based on the mission, vision, and values of Kappa Kappa Psi. Brothers will exhibit a working knowledge of Fraternity structure and obligations at the chapter, district, and national levels and be prepared to lead their chapter if they are honored with the selection to serve. And our brothers will demonstrate practical life skills including risk-taking, adaptability, critical thinking, and problem-solving.