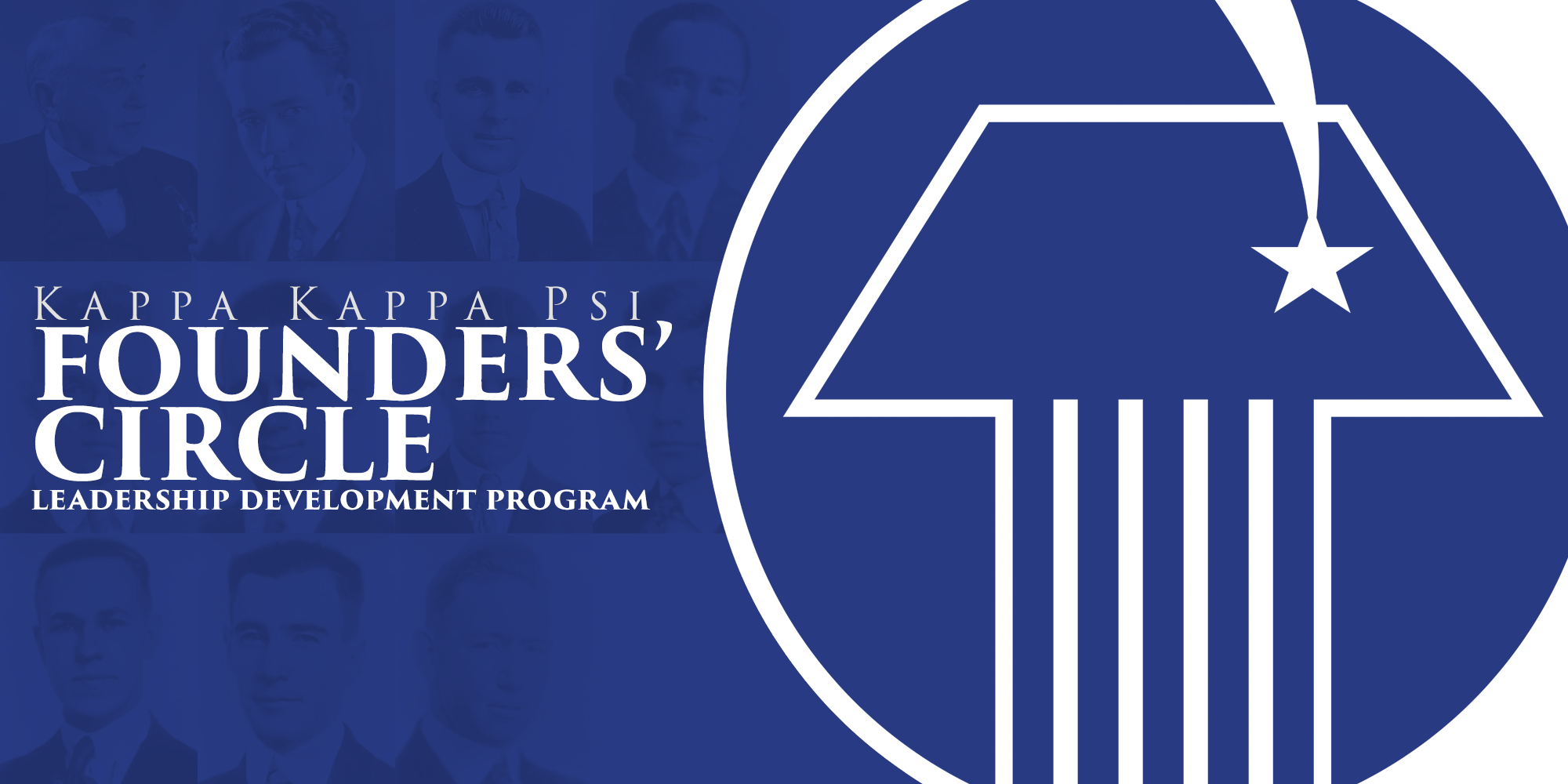 The Founders' Circle
Theoretically, material for The Founders' Circle is based primarily on the Social Change Model of leadership. This model was developed in 1993 by a group of researchers led by Helen and Alexander Astin at the University of California, Los Angeles (UCLA). Their model identifies three (3) different levels of leadership: Individual, Group/Team, and Society/Community. We borrow these levels directly from the Social Change Model and use specific Founding Fathers to illustrate each. William A. Scroggs represents the Individual Level, which focuses on core principles and values for each leader to identify and develop. The Group/Team Level is captured by A. Frank Martin, whose work as National Executive Secretary was essential toward the evolution of Kappa Kappa Psi. Finally, Bohumil Makovsky represents the Society/Community Level. As the Guiding Spirit of our Fraternity, Boh perfectly captures the vision that exemplary leaders must have to inspire others toward great achievements. 
In addition to this primary framework from the Social Change Model, The Founders' Circle incorporates specific skills and values that survey respondents (both students and college band directors) identified to the Leadership Task Force in 2013. These competencies are categorized into the three levels (individual, group/team, society/community) and provide individuals with a comprehensive understanding of leadership.
Reach Out to Us!
Please don't hesitate to contact the Founders' Circle Speakers with any questions, comments, or concerns about this material. We look forward to hearing your feedback!
Completed a Founders' Circle Level?
Once you've completed the materials of a level of The Founders' Circle or seen our Founders' Circle speakers, please complete THIS form so we can recognize you!