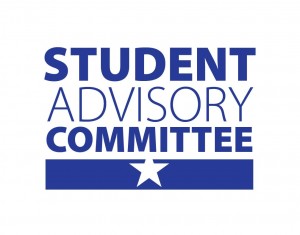 Brothers –
Below you will find an outline of the Student Advisory Committee's meeting on November 15, 2019. If you have any questions, do not hesitate to ask. You can reach me at bangco@kkpsi.org or the whole committee at studentadvisory@kkpsi.org.
With much love,
Bang
—November SAC – Minutes 11/15/2019—
Attendance – please list your name and position below
Bang Co – VPSA

Jessica Lee – VPCM

Hunter Murphy – WD President

Oliver Kou – WD MaL

Ema Alexander- NED President

Ben Tuttle – NCD Sec/Treas

Mali Glaister – MWD Sec/Treas

Brianna

McKinzie – SED President

Jack Gornick – NCD VPM

Jessica Needham – SED VPP
Questions? – Seeing none
National Council Updates/Announcements
Iota Nu (Jessica)

Western District was not on the email list

Ema did not receive this email either

Hunter saw the email but didn't see the WD listserv on the recipient list

The DPs will receive any status change to a chapter within their district

Brianna did not receive the second clarification email

Jessica Needham: Brothers brought up a concern about the Facebook post being made; Brothers were being approached for interviews and had not received news yet. 

Posting of news on social media seen as "public lynching"

People were concerned about how the university "not knowing" about the closing of their chapter.

Centennial Day (Jessica)

Nov. 27, 2019

Scroggs was moved to Stillwater, OK

Ceremony in the graveyard – live-streamed

Ceremony for Founders Day – live-streamed

Month of Musicianship

Chapter Summary Report

Alpha Alpha / Nevada / No money submitted 

— Still waiting on University issued check

Alpha Tau / Texas / Signatures and late fees missing 

— Waiting on signatures and late fees

Eta Pi / Northern Iowa / DOB approval, late fees, signatures  

— Pending receipt of remaining fees, late fees, and signed summary page

Gamma Eta / New Mexico State / Need more money  

— Pending receipt of remaining fees, late fees, and signed summary page

Iota Kappa / Boise State / Waiting on check from school to be processed 

— Still waiting on University issued check

Iota Mu / Kentucky State / More money needed, and late fees 

— Pending receipt of remaining fees and late fees

Mu Pi / Oregon / No money submitted 

— Pending receipt of fees (late fees waived if submitted within few days of 1/11/19)

Fall Activity Report

CA question to be changed – when?

ASK AARON!!!
Communications Team –

Content Calendar

VPSA Media – What is coming up?

KKPsi TV

VPSA chats: monthly

Last month: Month of Musicianship Prep

It's on YouTube now!

Upcoming: Self-care

KKPsi Presents

Have you listened?

Alternating between member interviews and national updates
Upcoming Events

MWD

Fall District Day is next weekend

Convention hotel contract was signed

NED: 

One on Ones still in progress

Reaching out for FAR

Month of Musicianship feature for NED

Alumni Speaker Series

NCD

Russell attended Alpha Beta's First Degree – 20 Brothers from other chapters were in attendance

DLC – very successful; invited Greg Boike; 17 Brothers

District Liaison program is starting up

Online workshop on music

SED

Centennial Web Series on Sunday!! Please invite all of your chapters! 

After the Web Series we will begin charts again 🙂

We're getting all set up for Winter Council

SWD

</3

WD

Had a great Pre-Con

Gearing up for an informal event in January 

Doing a cool fundraiser for MofM 

Collective practice-a-thon

States days hosts confirmed 

Going to set dates soon 

District programming 

Snarky's Challenge

Upcoming Deadlines

FAR – BEFORE DEC. 1ST

Common Questions/Issues

Updates on Inner Circle and Founder's Circle?

Travel money – where the money at???
SAC Topic #1: Visioning and Goal Setting (***SAVE FOR NEXT MEETING***)
SAC Topic #2: Convention Planning (***SAVE FOR NEXT MEETING***)
What can I and/or the National Council do to help you?
Ask Aaron about email listservs