Brothers of Kappa Kappa Psi, Chapter Sponsors, and Directors of Bands –
I hope this message finds you well and refreshed, ready for the opportunities and experiences the new school year will bring!
As we usher in the start of the new biennium, I wanted to take a moment to share with you the immense excitement and anticipation resonating throughout our National Leadership Team. We stand at the threshold of a period filled with promise and potential, and with your dedication and enthusiasm, we are confident this will be one of our most memorable and impactful biennia yet; full of growth, collaboration, and shared experiences with one another.
As we embark on this new chapter, I urge each one of you to bring forth your ideas, energies, and enthusiasm to uplift our mission to serve college and university bands. Our collective journey is shaped by each member's commitment to strengthening our core values through the following ways.
MUSICIANSHIP in Kappa Kappa Psi begins with the appreciation of music as an art form through the desire for the best in artistic performances, our knowledge, skill, and artistic sensitivity. As brothers, we must support our fellow musicians through encouragement and helping weaker performers.
LEADERSHIP is a cornerstone of Kappa Kappa Psi, and Brothers possess an agreeable and enthusiastic attitude through the lessons learned in the ritual. As Brothers we are more capable, more concerned, and more interested in the band program due to the proven dependability of the chapter.
SERVICE is accomplished through the result of coordinated endeavors. The service component of Kappa Kappa Psi is vital to the very breadth of our organization. We exist in our current state due to the service nature of the fraternity to the college and university band programs.
BROTHERHOOD is part of a greater educational and service activity devoted to strengthening the team and individual into the best they can be. Our brotherhood requires optimism, enthusiasm, and a cooperative spirit. Through chapter and district events, our brotherhood grows and develops each year. Since 1919, we have been a positive force on over 200 college campuses and band programs.
To ensure we kick off this school year with vigor and clarity, I am excited to share with you the 2023-2024 FALL INFORMATIONAL MAILER, which contains essential guidance and updates. It's imperative that each member thoroughly reviews this information, as it will provide crucial insights and details that will set the tone for the biennium. Your proactive engagement, feedback, and adherence to the updates will be instrumental in ensuring a seamless and strong start to the school year.
May our biennium be marked by outstanding musicianship, authentic leadership, dedicated service, and an enduring sense of brotherhood. Here's to new beginnings and shared successes!
With Love,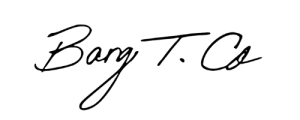 Bang T. Co (he/him)
National President of Kappa Kappa Psi (2023-2025)
Life Member – Alpha Zeta Chapter, Indiana University
president@kkpsi.org