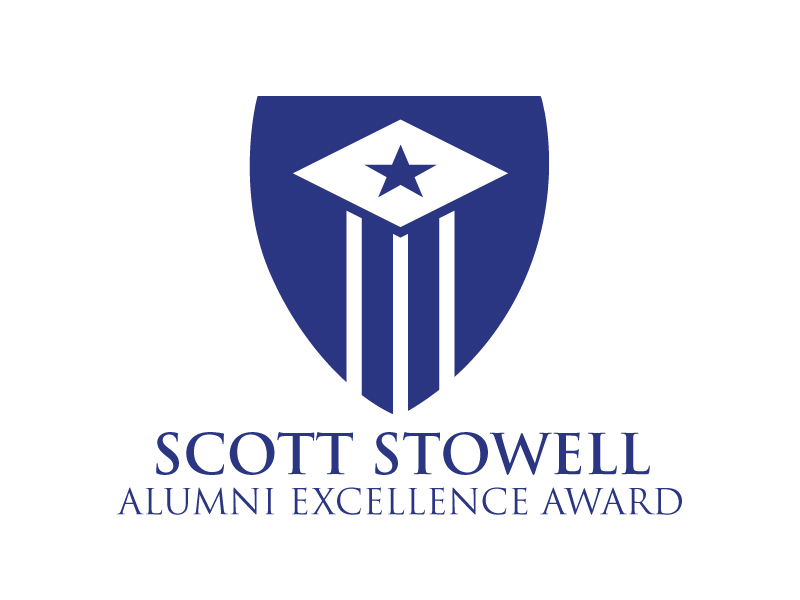 Named for Past National President Scott Stowell, the Scott Stowell Alumni Excellence Award was designed to recognize those alumni of Kappa Kappa Psi who continue to serve our fraternity through their devotion of time, energy, and spirit while volunteering as advisors, mentors, and role models, their professional advice and networking support to other members of our fraternity, and their encouragement of active brothers toward greater participation and growth in band programs and as members of Kappa Kappa Psi.  The service of these outstanding Brothers has often been unsung and overlooked, a situation that the Kappa Kappa Psi Alumni Association seeks to remedy.
Awarded once each biennium, with recognition made at the National Convention of the Fraternity, previous recipients of the award are Michael Napolitano (2013, Kappa Upsilon) and Michelle Turenne (2015, Eta Omicron).
The Kappa Kappa Psi Alumni Association Board of Directors is pleased to recognize Jennifer Costello of the Alpha Omega Chapter as the 2017 recipient of the Scott Stowell Alumni Excellence Award for her ongoing support and dedication.  We would like to share the following from the Alpha Omega chapter:
"She serves as the volunteer videographer for the University of Pittsburgh Varsity Marching Band and as a mentor, advisor, and friend to the Alpha Omega chapter of Kappa Kappa Psi.  She is unbelievably kind and helpful to everyone that she meets and helps to create a comfortable, welcoming atmosphere for all members, new and old…Jen is the most dedicated, selfless, and caring alumni from the Alpha Omega chapter.  She truly embodies the pillars of the fraternity: musicianship, leadership, service, and brotherhood.  Her sense of fellowship and love for the fraternity is more than just "l love you", it's "no matter what"."
The Kappa Kappa Psi Alumni Association would also like to congratulate the other nominees for 2017.  Your on-going service to the Fraternity continues to be an inspiration:
•             Mark Bowers, Beta Sigma
•             Christopher Carpenter, Omicron
•             Dan Everard, Eta Omicron
•             Sarah Fitzgerald, Iota Delta
•             Kelly Miller, Omicron
•             Ed Savoy, Eta Alpha/Eta Omicron
•             Jessica Finlay-Schultz, Alpha Iota
Finally, we would like to thank our selection committee for their work on the difficult task of choosing a single recipient. Brent Cannon, KKPsiAA Outreach and Recognition Director, was assisted by Alexis Howell (Iota Pi), Daniel Ross (Iota), Carissa Vinovskis (Epsilon Omega), Reggie Wallace (Eta Gamma), and Michelle Wedster (Eta Delta).