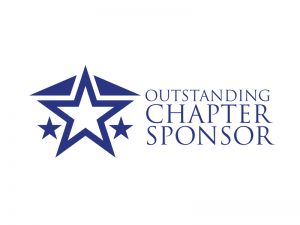 The sponsor is a vital part of the organizational structure of Kappa Kappa Psi and Tau Beta Sigma. A special award has been created to recognize the important function and role the sponsor fulfills within the Fraternity and Sorority. The Outstanding Sponsor Award is designed to honor a sponsor who has shown outstanding service and dedication to Kappa Kappa Psi or Tau Beta Sigma. This Sponsor must be a supportive resource to the students on their campus offering growth and development through guidance and assistance.
The award will be given to a selected Kappa Kappa Psi and Tau Beta Sigma sponsor once every two years in conjunction with the National Convention. The award may be given jointly; however, that would serve as the only award presented in that biennium.
The selection process will be coordinated through the National Headquarters with the National Councils making the decision on the award recipient. Nominations may be submitted by an active chapter at any time, but to be considered for the current biennium, nominations must be received by JANUARY 1 of a convention year.
Award Recipients
| | | |
| --- | --- | --- |
| 1995 | Michael Lee | Kent State University |
| 1997 | Alfred Sergel III | Northwest Missouri State University |
| 1999 | Robert G. Mangrum | Howard Payne University |
| 2001 | Debra M. Eakins | West Virginia University |
| 2005 | Jill Stewart | Blinn Junior College |
| 2007 | Dr. David L. Mills | University of Connecticut |
| 2009 | Michael Golemo, DMA | Iowa State University |
| 2011 | Brian A. Britt | University of Oklahoma |
| 2013 | Mike Napolitano | Marist College |
| 2015 | Phillip L. Clements | Texas A&M University at Commerce |
| 2017 | Brandon Robinson | Wake Forest University |
| 2019 | Michael K. Osborn | Michigan State University |